Transforming Overwhelm into Freedom
March 3, 2018 @ 9:00 AM

-

1:00 PM

UTC+0

$50.00 – $80.00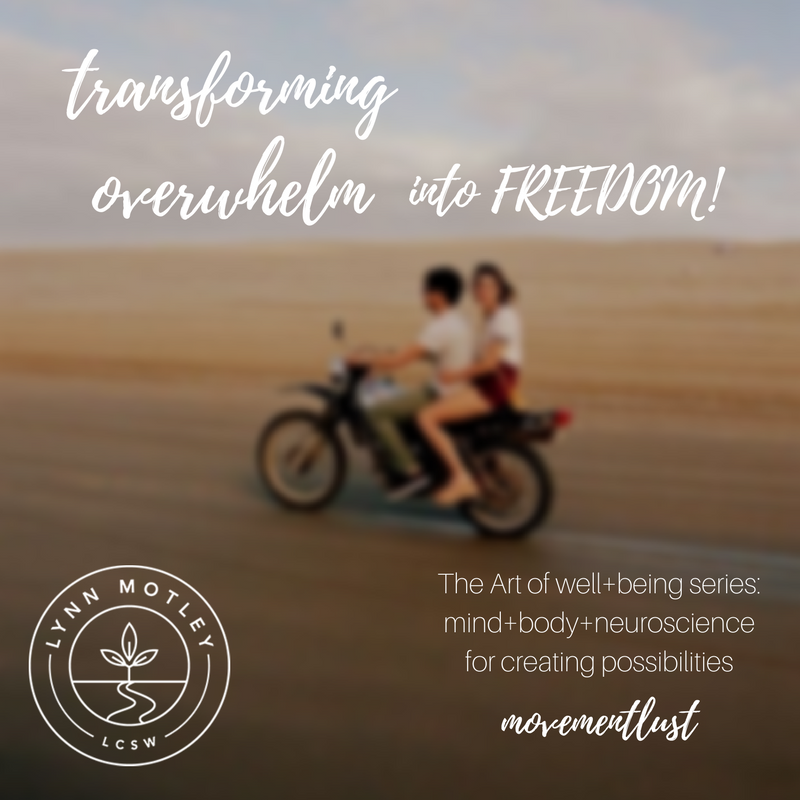 This workshop is for those suffering from OVERWHELM.
There are more opportunities and resources for anything we want, and yet we are craving more simplicity and ease in the hustle and bustle in the world today.
While we all get busy and have challenging moments, those suffering from OVERWHELM live in a constant mood as if there is no other choice.
Maybe you're getting more done, but feel depleted and not finding fulfillment in what you are getting accomplished.
Checking things off your lists, lists, and more lists. Emails piling up. Lots of busy-ness and yet you feel empty, stressed out and want to numb out.
No time for fun and to really get to do what you crave and long to do.
Chronic insomnia and sleep issues related to stress
Health Issues and pain related to OVERWHELM
What you will learn:
Shift how you look at overwhelm and develop a different framework for managing.
Identify and let go of old patterns and traps which are keeping you stuck.
Create a plan to assist you in aligning your time, energy and actions with what you care about.
Shift out of time management and into commitment management.
Create conversations to assist you in transforming overwhelm.
Use new distinctions to intervene with overwhelm in realm of moods/emotions, body and conversations.
Increase clarity and empowerment about what you care about in your life.
How to use overwhelm as an invitation to step into creativity and choice.
Your investment:
Early Bird $50 register before January 27
Tier 1 $60 through February 10
Tier 2 $70 through March 2
$80 day of event