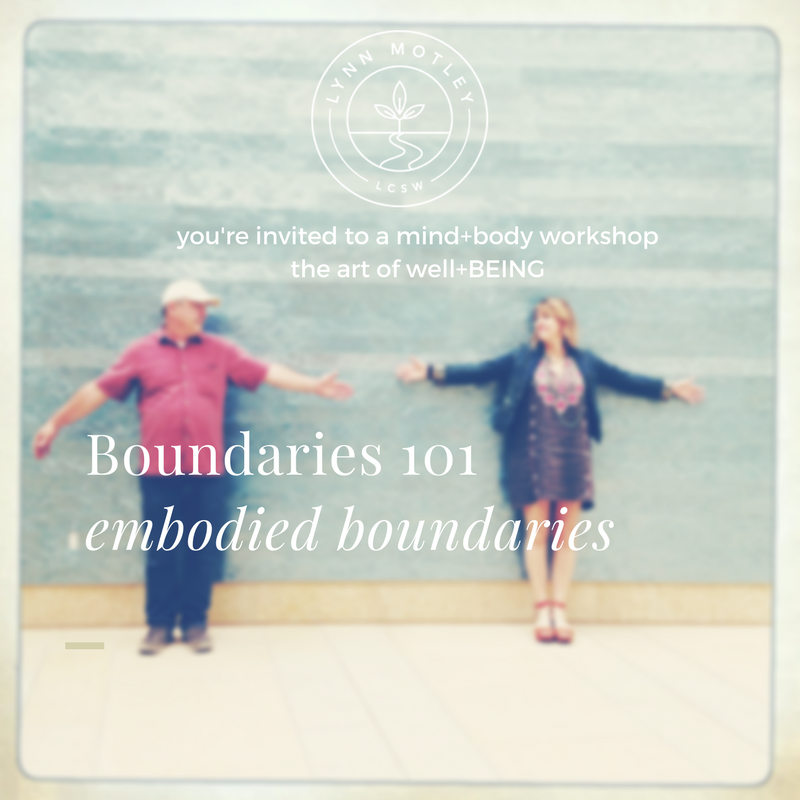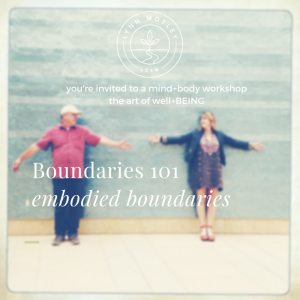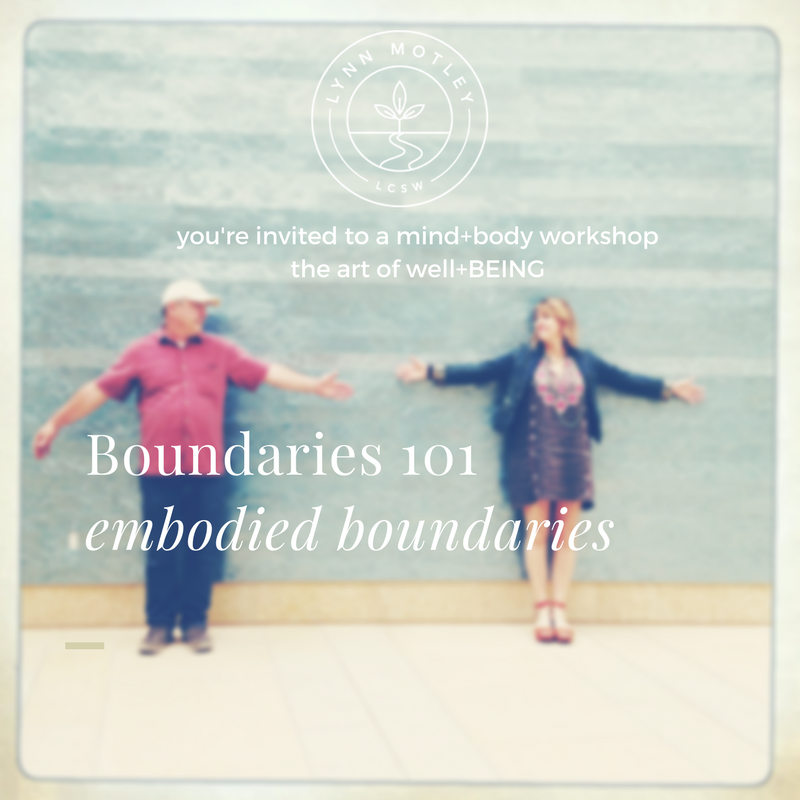 This workshop is for those who experience the following:
Challenged in being authentic in your relationships
Challenged with saying "No" and feeling resentful afterwards
Compromising yourself and your needs
Chronic caretaking of others
Incessant guilty feelings when you've done nothing wrong
Allow yourself to be "bullied" by others wants and needs
Boundaries are our ultimate self-care and self-responsibility in the stewardship in our lives.
They are learned in our mind+body through important attachment patterns in childhood and in our families. Our boundaries become compromised when we grow up taking responsibility for our caretaker or other important adult's feelings. Impaired boundaries can give us a sense of relief: ultimately they create a burden as it is impossible for us to take care of another person's feelings. Boundary problems may show up as exhaustion, fatigue, lack of direction in your own life, overwhelm, resentment and anger — sometimes illness, disease, body pain.
The stories of boundaries are held in our bodies as well in our minds. We need to engage both our minds and our bodies to create a new story. When we embody a new story, we begin to create new possibilities and experience being more fully ourselves….more fully alive.
What you will learn:
What boundaries are, different types of boundaries and why they are necessary for physical and emotional well+being
Identify ways you may be challenged with setting boundaries in relationships
Tap into your body wisdom to tell you when you need to set a boundary
Create a roadmap of how to strengthen boundaries with mind+body practices
Practices to support you in saying "NO" and to hold boundaries with others and maintain your integrity
Freedom and well+BEING in living a more embodied life
Tickets are not available as this event has passed.