Women's Circle Open Studio SoulCollage®
December 15, 2022 @ 6:00 PM

-

8:00 PM

EST

$25.00
Come, learn and play with SoulCollage® Women's Circle Open Studio Thursday, December 15, 6-8pm.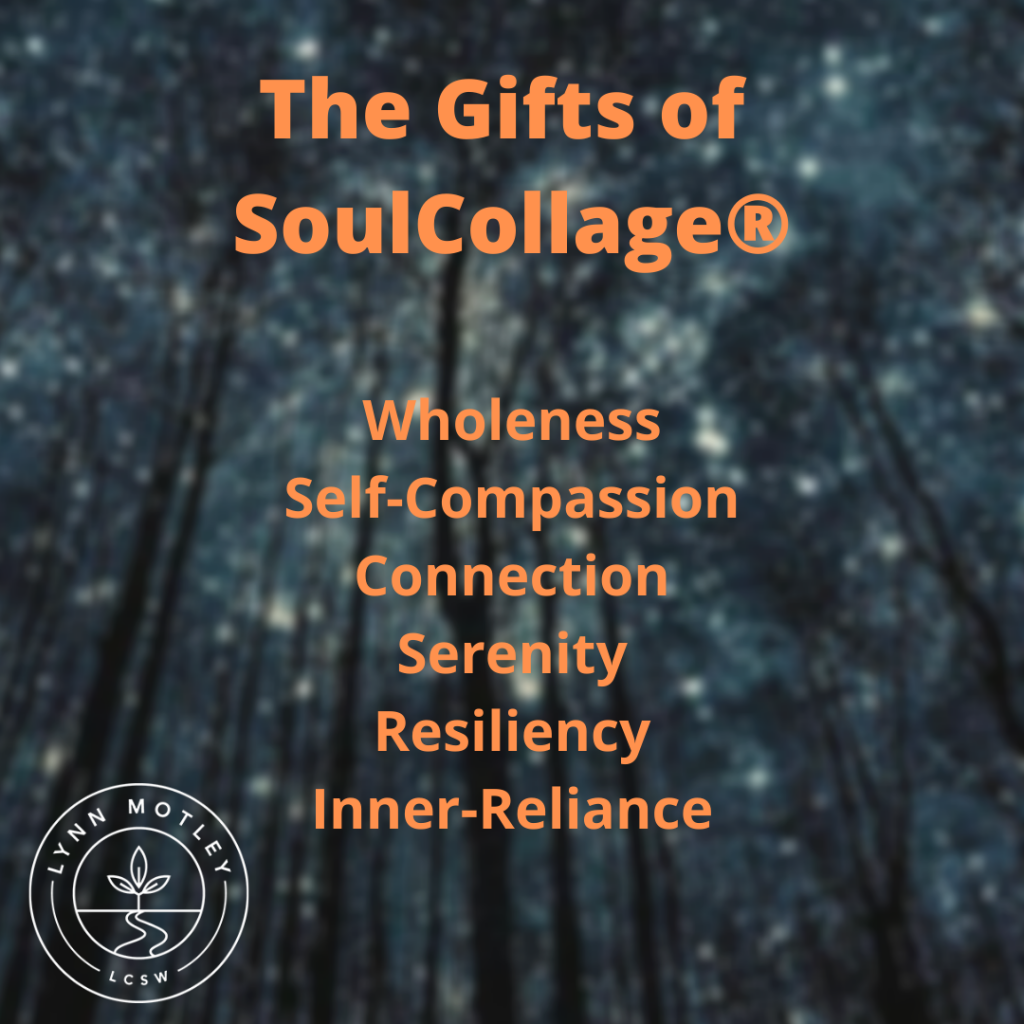 SoulCollage® is a beautiful and intuitive self-discovery process accessed through collaging and card making. It is fun and accessible to anyone! A deeply, powerful transformational process of using collage to make cards to support self-discovery. You create a deck of SoulCollage® cards that represent YOU –that can be accessed for daily readings and "working through" inner and outer conflicts.
It is addictive as it brings about feelings of calm and access to inner-knowing!
I am excited to create the space for you to play, discover and deepen your relationship with yourself so that you can know yourself more fully through accessing the inner-wisdom already within you.
Here are some ways I use my SoulCollage® Cards:
Working through emotions/experience to gain insight and expression
Readings of your cards to support personal guidance with decision-making
Exploring aspects of yourself and personality that have been ignored
Intuitive guidance- exploring an issue
Mapping out parts to learn more about yourself
Journaling with a card/part of us that needs more connection
Tracking your growth through on-going consultations around an area of focus
Our Open Studio is a time for intuitive process of discovery…Intuitive and nothing is pre-planned. You just go with what is coming up — or you can make an intentional card as well.
 Here is some information you will need in preparation for our gathering:

You will need to bring your cardstock, scissors, glue stick and a journal and a pen.
You will need to have something for the base of your cards. You can purchase a kit of SoulCollage® cards here  — or use some large index cards or card stock from a craft store. You can also make 5X8 card stock by cutting a cereal, cracker, or any other box  that may work Some have used the following: (5×8 thick index cards, mixed media journal, spiral bound 5×8 index cards) . It really doesn't matter, as long as you have the same size cards.
I will have the images, but if you have some, bring them!
Excited to see you there!