Boundaries 101: Embodied Boundaries
Boundaries are our ultimate self-care and self-responsibility in the stewardship in our lives. Boundaries determine our felt sense and outcomes in our lives and they are learned in our mind+body through important attachments patterns in childhood/families. The stories of boundaries held in our bodies ans well in our minds. They shape and create our lives — for better, or worse.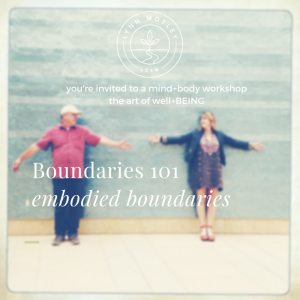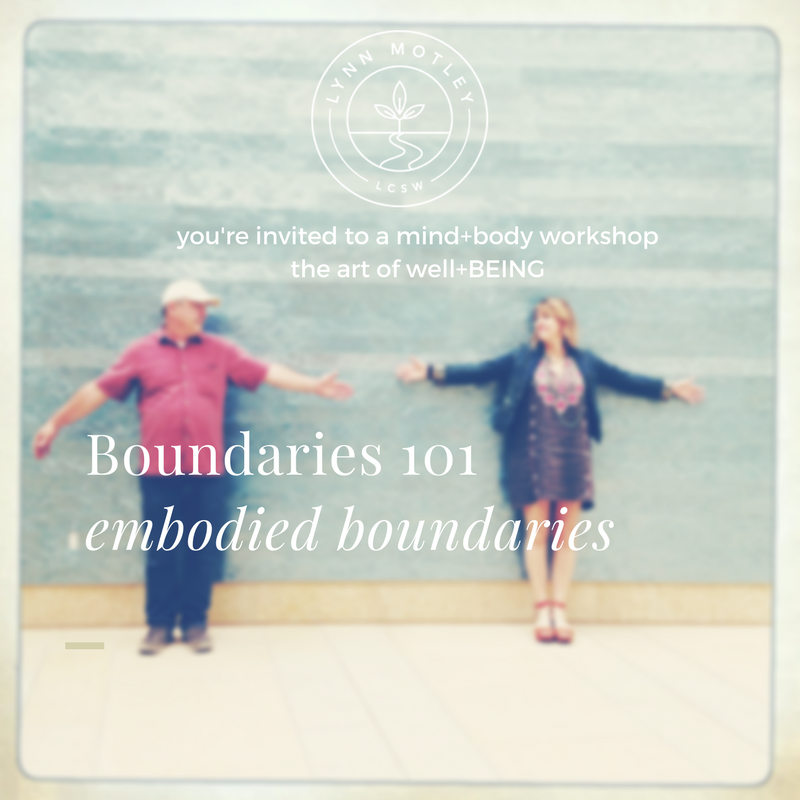 This four hour workshop is for those who experience challenges with the following:
Challenged in being authentic in your relationships
Challenged with saying "No" and feeling resentful afterwards
Compromising yourself and your needs
Chronic caretaking of others
Live in a mood of guilt

Allow yourself to be "bullied" by others wants and needs
What you will learn:
Tap into your body wisdom to tell you when you need to set a boundary
Create a roadmap of how to strengthen boundaries with mind+body practices
Practices to support you in saying "No" and to hold your boundaries with others and maintain your integrity
Living a more embodied life that will align you with well+BEING and freedom
Date: Sunday, September 30 1:00-5:00pm
Where: Barefoot Works Yoga Studio
Registration:
$65 Tier 1: early bird registration before September 14
$75 Tier 2: September 15-September 29
$80 Tier 3: Day of event
Tickets are not available as this event has passed.